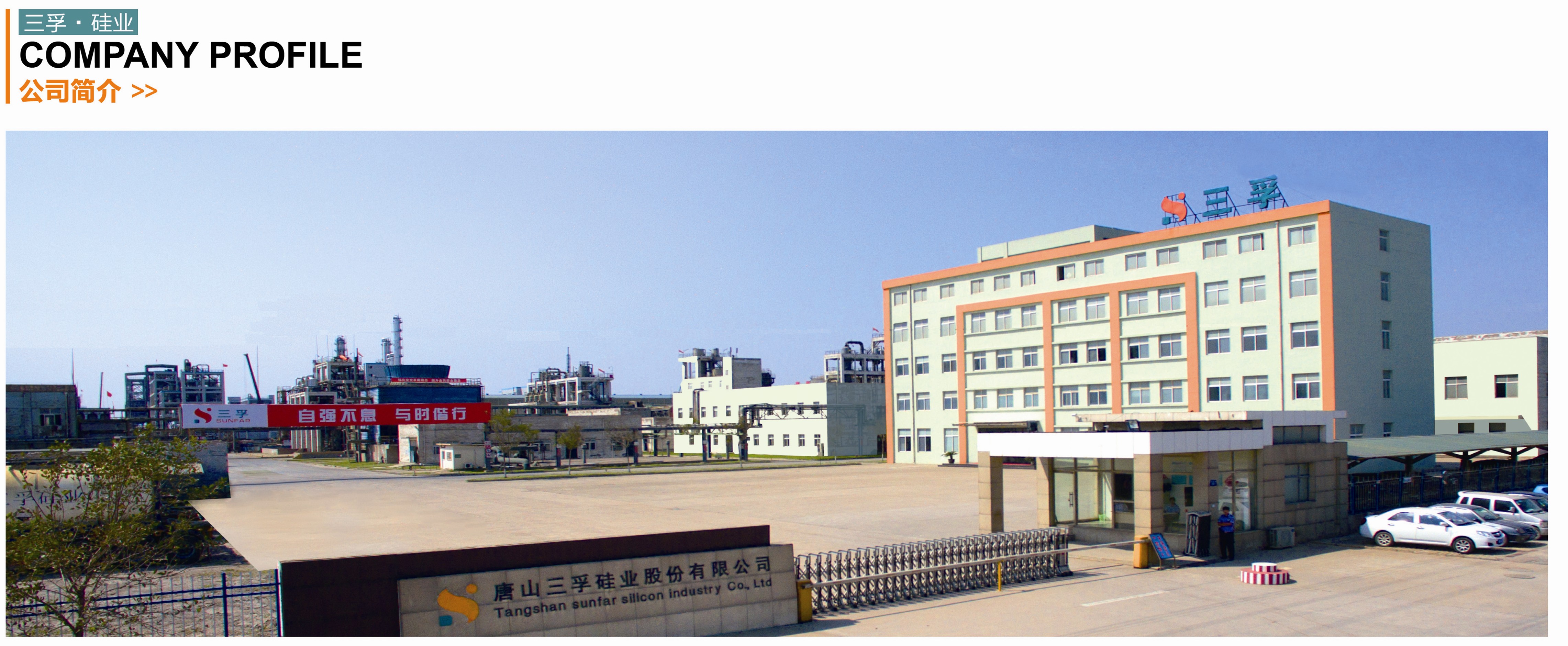 Tangshan Sunfar Silicon Industries Co.,Ltd.,located at Tangshan Nanpu Economic Development zone ,was founded on Oct 20th 2006,with RMB 112,610,000 registered capitals,over 364mu land area and RMB530,000,000 total assets.It is one of civil-run shareholding enterprises with major production for trichlorosilane,potassium hydroxide and silicon tetrachloride.Tangshan Sunfar Silicon Industries Co., Ltd was successfully listed on June 28, 2017 in the Shanghai Stock Exchange.(Stock abbreviation:Sunfar Stock, Stock Code:603938).
Its local region holds perfect and integrated infrastructure,convenient and developed traffic network.Tianjin Xingang Port,Tangshan Caofeidian Port,Tangshan Jingtang Port Area(namely top three ports) and Tianjin airport and Tangshan airport(two airports),Tangshan-Caofeidian freeway,Yanhai freeway,Fengjian freeway,and Tang-bai freeway are directly accessible from its location.It currently ranks annual production capacity 65,000t Trichlorosilane,56,000t potassium hydroxide and 7,800t silicon tetrachloride.It is the largest Trichlorosilane production base.
Currently,the company products are sold to Japan,South Korea and Taiwan besides domestic demand.Its quality and service has acquired good appraise.This company shall rely on Trichlorosilane synthesis technology advantage and actively expand relevant complete business development,depend on advantage for quality and service,meet customer demand and regard service for customer as self-responsibility to consistently provide customer with satisfactory products and services.